I've been somewhat neglectful of this blog, but I've still been blogging elsewhere, such as my blog for Modart Magazine which can be found HERE. It features details and photos of Chris Bourke's show at Number Six, currently on in London:
I've also been contributing words and photos to the website for Second Hand Rose, the vintage clothing shop in Worcester. As well as news from the shop, the website is also a vintage style guide and features weekly vintage fashion stories. Check it out at www.secondhandroseworcester.co.uk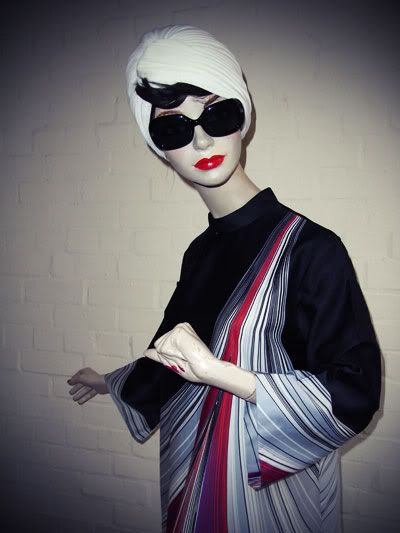 In a few months time I'll also have lots more news about the brand new book I've put together, called Indie Craft, which is released this October!